Now, when gesture of kindness towards a stranger is perceived as something heroic and demanding cameras, I wanted to create a simple application for raising the mood of a stranger. I believe that kind words that come to the mind of a stranger on the other side of the world are suitable for this best. And there is no better help, than a help from friends to realise this idea.
After telling close friends about the idea, everyone happily brought something of their own into the project, from the combination of which turned out to be the cat Kruzo, who delivers messages to random strangers around the world.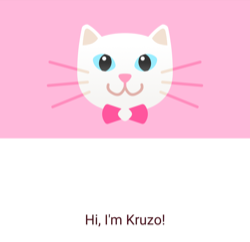 Evolution of the Idea
I really wanted user to write something new every time, instead of pasting something that he prepared earlier. This way message will be unique and heart warming for a stranger. To make user to do this, I decided to remove the ability to paste text and use auto-completion. Also there is a time limit for writing a message.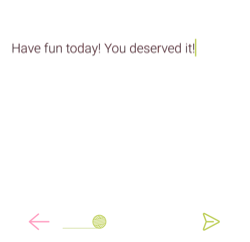 Each message will be seen by only one user and only once. Given the uniqueness of the message, I decided to add the possibility of feedback. If a person really liked what the stranger wrote him, he can thank him by sending him a heart. The writer will be pleased to learn that stranger really liked his message.
Project was created with love, by talented people, and will forever remain in my heart ❤️.
One Review
from App Store "This is a great app, cause i can cheer up a person whom i don't even know! It's good to know that i am bringing smile to a someone's face! Great way to spread kindness among the strangers! ♥♥♥"